Visit Us!
Community Builders Samuel Taylor Homes and Southern Coastal Homes are open daily and eager to help you purchase your next home!
Samuel Taylor Homes Hours:
Monday - Saturday 10am-5pm

Sunday 12-5pm
Southern Coastal Homes Hours:

Monday - Saturday 9am-4pm
Read More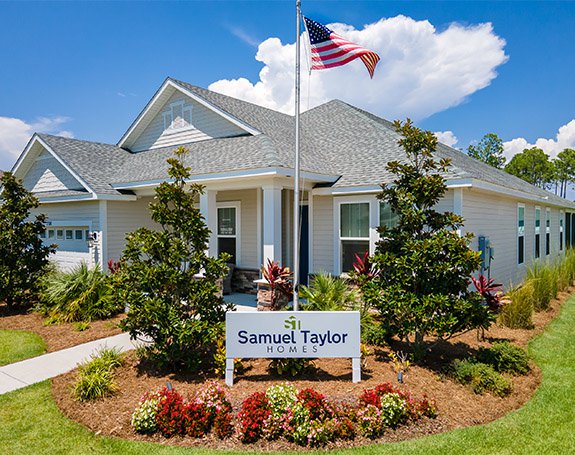 History of Breakfast Point
With any unusual name, there is often a story from whence it came. Breakfast Point® is no different.
Legend has it that the local fishermen would be out on West Bay netting mullet before first light. They would catch as many mullet as possible, salt them down and travel by boat to Panama City to sell them. This was long before the Hathaway Bridge was built so getting to Panama City was easiest by boat.
After a full morning of hauling in nets full of mullet, time and time again, the fishermen would pull up on the shore to enjoy a well-deserved breakfast of cold biscuits from the previous-night's dinner. They all knew that each morning they would meet at the same time in the same location and share breakfast and tales. This was the tradition passed down for years. The place where they pulled up to shore was aptly named Breakfast Point.
Homeowner's Association
Burg Management Company is a top quality service provider to Homeowner and Condominium Owner Associations in Bay and Gulf Counties.

Tammy Mallory, Community Manager | Burg Management | 850.235.1008
Learn More